Student Checking Account
Banking Made Simple.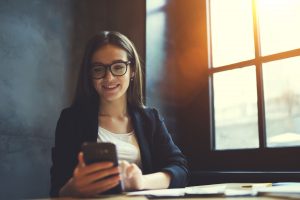 Looking to open your first checking account? Look no further.  Our Student Checking Account makes banking simple and easy.  No monthly service fees.
Included with this account are mobile banking applications to keep your money safe and accessible at any time day or night.
For young adults between the ages of 16-17 years of age*
$10.00 minimum deposit to open account
$10.00 daily minimum balance required to earn interest
No monthly service fees
Online/Mobile App Banking
Remote Deposit Capture
Chip Enabled Debit Card
No fees at over 32,000 ATMs nationwide
Unlimited check writing privileges
Mobile Debit Card Alerts
Account Transfer Protection
*Once you reach your 18th birthday, your account will be converted to our Advantage Checking Account.
Contact us today or click here to see our current interest rates.
Each depositor is insured to at least $250,000 by the FDIC.  For more information, go to http://www.fdic.gov